Kellie Hinely | 16475 Canyon Hills Rd | Chino Hills, CA 91709 | Phone: (909) 215-5431 | trendsetterph@msn.com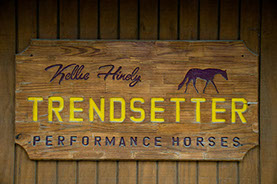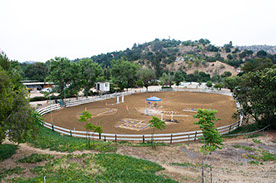 Trendsetter Performance Horses is located in Chino Hills, California. Established in 1997 by AQHA Professional Horseman, Kellie Hinely, TPH serves the All-Around horse and rider. Kellie and her assistants believe in effective communication between horse and rider highlighted in the multi discipline training program. Team TPH consists of a competitive group of youth, amateur, select amateur and open horses.
In addition, Kellie has coached amateurs and youth to AQHA and AQHYA world championships and Top Ten titles in trail, western riding, halter, pleasure driving, showmanship, horsemanship and hunt seat eq. TPH has also had numerous Congress Champions and Top Ten Congress youth, amateur and open riders. Kellie has also accomplished multiple top tens at the AQHA Open World Show. In 2012, Kellie was reserve World Champion in Jr trail with a horse that she trained from a two year old. In 2011, Kellie was one of two AQHA Professional Horseman to qualify and show two horses in the Junior Trail finals, both placing top ten. These national titles are a testament to the TPH program. Yet the true dedication and fun occurs almost every week during the show season.
TPH maintains a large presence at many shows around the West Coast. Kellie prides herself on the inclusive barn atmosphere and enjoyable showing experience offered. Kellie is an active PCQHA board member. Kellie has proven her ability to coach national level competitors and show top placing mounts, but also caters to many clients whom wish to show at their leisure and enjoy the competition in a relaxed atmosphere.
Kellie and her team at Trendsetter Performance Horses provide a full service training and showing program that is capable and versatile to meet any clients needs. Feel free to come by. Sale horses are always available and Kellie along with her assistant, Deann are always happy to help.